LEMD
Spain
Madrid–Barajas Airport · Madrid
Radio frequency
130.655 MHz
Languages spoken
Spanish and English
Hours of operation
24 hours
Address
Terminal Ejecutiva, Adolfo Suarez Airport – Madrid Barajas, Av. De la Hispanidad s/n 28042 Madrid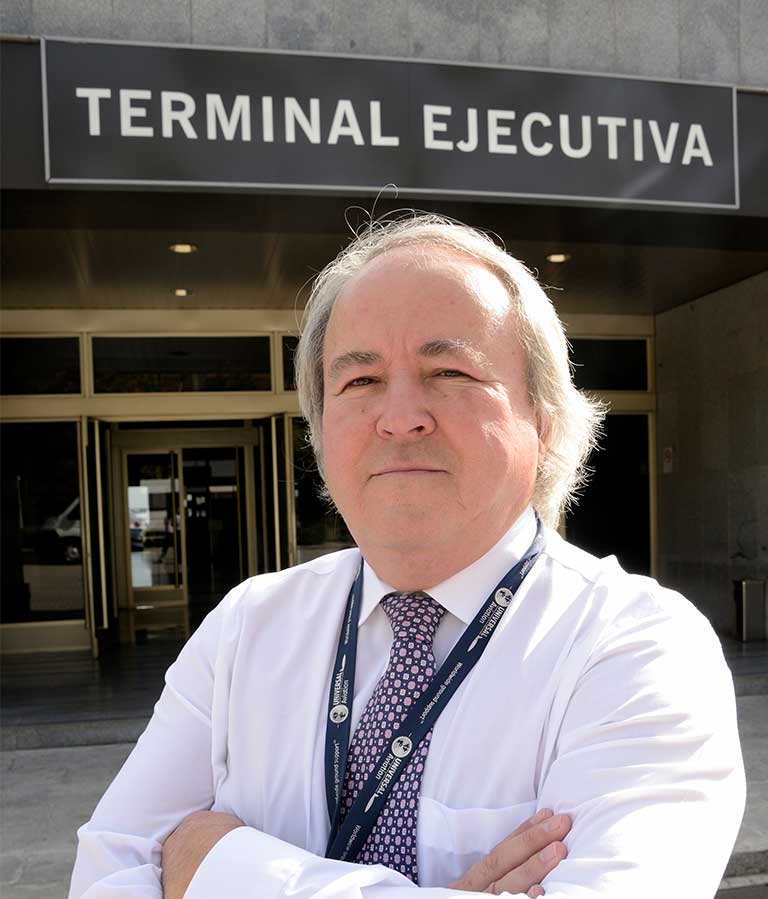 Gonzalo BaronaManaging Director
Downloads
Some Great Reasons to Choose Us
As part of the consortium that manages the airport's GAT, we have our own private lounges which you can freely use without paying a fee to the airport.
We are the only handler with two (2) pushbacks, and we can also perform lav and water service (without third parties).
Safety – We are the only handler that guarantees at least two (2) wing walkers while pushing back at the ramp.
We operate our own Lektro towbarless tug capable of supporting widebody aircraft, saving our customers' value time versus waiting on the airport's ground equipment.
Services & Amenities for this Location
Featured Services & Amenities
VIP Passenger Lounge
Catering Arrangements
Ground Transportation
All Available Services & Amenities
Flight Plan Filing
Weather Briefings
Permit Coordination
Baggage Handling
Security Arrangements
Crew Hotel Arrangements
Refreshments
Catering Arrangements
Ground Transportation
VIP Passenger Lounge
Crew Lounge
Internet Access
Maintenance
Car Rental
Lav Services
Oxygen Service
Customs & Immigration
Restrooms
Air Conditioning
| Attribute | Detail |
| --- | --- |
| Airport Name | Madrid-Barajas Adolfo Suárez Airport |
| ICAO/IATA | LEMD / MAD |
| Location | Madrid, Spain |
| LAT / LON | N40°28'20.0000 / W003°33'39.0000 |
| Elevation | 1998 ft |
| Magnetic Variation | 001°W |
| Airport of Entry | Yes – AOE |
| Hours of Operation | Open 24 hours |
| Restrictions | – |
| Fuel Available | JetA |
| Longest Runway | 36L/18R (13,711 ft x 197 ft) |
| Approaches | ILS VOR/DME |
| RVSM | Implemented |
| ACAS/TCAS II | Required for turbine engine aircraft with MTOW exceeding 15,000 kg or more than 30 pax seats |
| ICAO Annex 16, Chapter II | Restrictions are in place |
| RNAV5/RNAV10 airspace | Implemented |
| 8.33 MHz channel spacing | Required |
| Fire Category | LEMD: 8 |
| Customs | Yes |
| Slots Required | Yes |
| Tower Frequency | 118.15 |
| Ground Frequency | 121.85 |
| Clearance Frequency | 130.075 |
| ATIS | 118.250 |
Operational Insight Blog » Spain