Languages spoken
Chinese and English
Address
Guangzhou Baiyun International Airport, airport south 2nd Road, Baiyun District, Guangzhou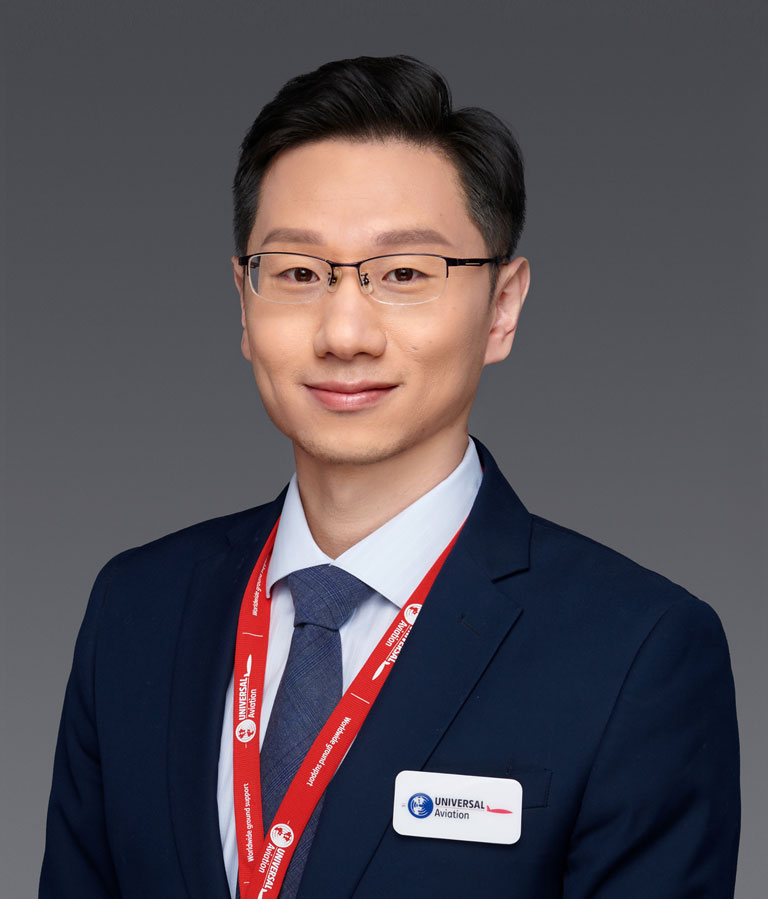 Ricky FangAssistant General Manager
Downloads
Some Great Reasons to Choose Us
Our highly trained and attentive team will take care of everything on the ground, and we are ready to handle all your last-minute or VIP requests.
The airport has a dedicated ramp for GA aircraft and offers a shared apron and parking areas to avoid commercial traffic congestion.
The FBO offers VIP passenger lounges, conference rooms, Wi-Fi, restrooms, and more. A shared VIP room is conveniently near the security checkpoint for easy access.
Services & Amenities for this Location
Featured Services & Amenities
Potable Water
Ramp Access
Customs & Immigration
All Available Services & Amenities
Ramp Access
Flight Plan Filing
Permit Coordination
Baggage Handling
Crew Hotel Arrangements
Refreshments
Catering Arrangements
Ground Transportation
VIP Passenger Lounge
Internet Access
Conference Rooms
Maintenance
Car Rental
Lavatory Services
Oxygen Service
Customs & Immigration
Restrooms
Air Conditioning
Potable Water
Belt Loader for Luggage
| Attribute | Detail |
| --- | --- |
| Airport Name | Guangzhou Baiyun International Airport |
| ICAO/IATA | ZGGG/CAN |
| Location | Guangzhou, Baiyun, China |
| LAT / LON | N23°23'34.2900 / E113°18'10.1400 |
| Elevation | 49 ft |
| Magnetic Variation | 002°W |
| Airport of Entry | Yes |
| Hours of Operation | Open 24 hours |
| Restrictions | Multi Restrictions |
| Fuel Available | AVGAS / JetA |
| Longest Runway | 02/20 (12,467 ft x 197 ft) |
| Instrument landing system | ILS – Yes |
| Slots Required | Yes |
| Tower Frequency | 118.100 |
| Ground Frequency | 121.750 |
| ATIS | 128.600 |
Operational Insight Blog » China