Radio frequency
130.725 MHz
Languages spoken
Tagalog and English
Hours of operation
24 hours
Address
Asian Aerospace Corporation, Lima Gate, Andrews Avenue, NAIA Complex, Pasay, 1300 Metro Manila, Philippines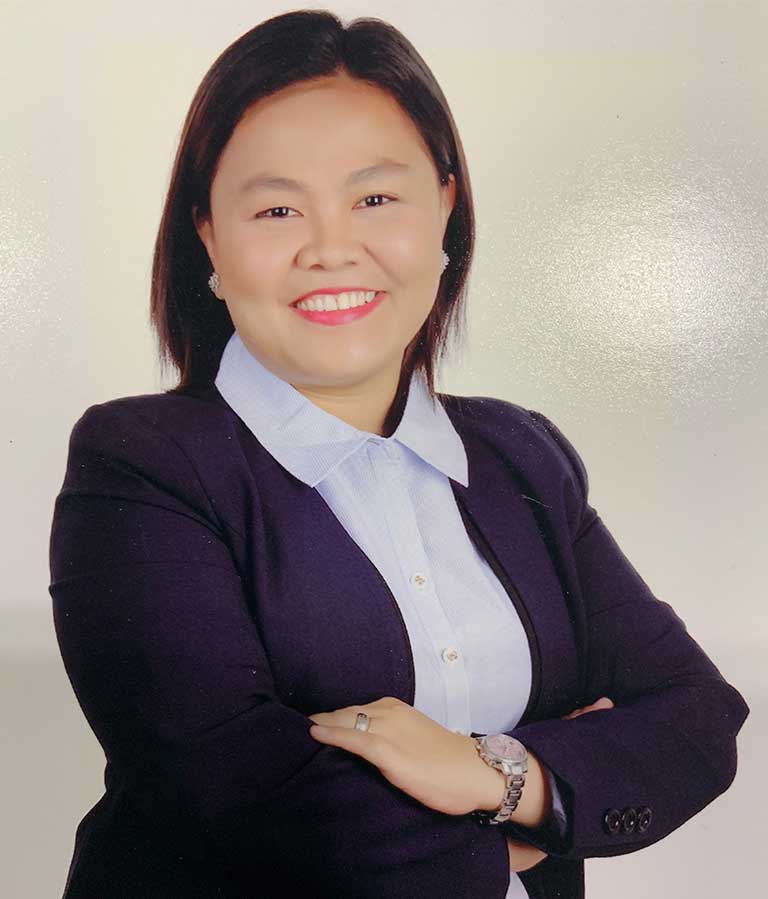 Rubie SobremonteCustomer Service Manager
Downloads
Some Great Reasons to Choose Us
We'll help you navigate local restrictions and procedures to help minimize your time at the airport. After landing, passengers and crew are processed through customs and immigration within a 10-15 minute window.
Our team will coordinate all your needs on the ground, including flight planning, catering and ground transportation.
We are able to offer short term parking (hangar and private ramp) and longer-term public parking – up to 5-7 days – subject to approval and availability.
Services & Amenities for this Location
Featured Services & Amenities
VIP Passenger Lounge
Catering Arrangements
Ground Transportation
All Available Services & Amenities
Ramp Access
Flight Plan Filing
Weather Briefings
Permit Coordination
Baggage Handling
Security Arrangements
Crew Hotel Arrangements
Refreshments
Catering Arrangements
Ground Transportation
VIP Passenger Lounge
Crew Lounge
Internet Access
Conference Rooms
Maintenance
Car Rental
Lav Services
Oxygen Service
Customs & Immigration
Restrooms
Showers
Air Conditioning
| Attribute | Detail |
| --- | --- |
| Airport Name | Ninoy Aquino International Airport / Manila International Airport |
| ICAO/IATA | RPLL / MNL |
| Location | Manila, Philippines |
| LAT / LON | N14°30'35.6600 / E121°00'49.2916 |
| Elevation | 75 ft |
| Magnetic Variation | 002°W |
| Airport of Entry | Yes – AOE |
| Hours of Operation | Open 24 hours with restrictions |
| Restrictions | IMPLEMENTED. AS SPECIFIED IN AIP RPLL AD 2-18 |
| Fuel Available | JetA |
| Longest Runway | 06/24 (11,188 ft x 197 ft) |
| Approaches | ILS VOR/DME |
| RVSM | Implemented |
| ACAS/TCAS II | All turbine powered a/c with maximum certificated takeoff mass in excess of 5,700kg must be equipped with TCAS II and operate in accordance with ICAO Annex 10 Volume IV (PCAR 7.6.7 (a)) |
| ICAO Annex 16, Chapter II | Required |
| RNAV5/RNAV10 airspace | Implemented |
| 8.33 MHz channel spacing | Not implemented |
| Fire Category | CAT: 9 |
| Customs | Yes |
| Slots Required | Yes |
| Tower Frequency | 118.1 |
| Ground Frequency | 121.8 |
| Clearance Frequency | 125.100 |
| ATIS | 126.400 |
Operational Insight Blog » Philippines