SBGR
Brazil
São Paulo/Guarulhos–Governador André Franco Montoro International Airport · São Paulo
Radio frequency
131.025 MHz
Languages spoken
Portuguese, Spanish, and English
Hours of operation
0600 – 2359L (24 hours on request)
Address
Rodovia Helio Smidt, s/nº – Room 128 – Terminal 02 – CHECK IN B – Mezanino Floor – Aeroporto – Guarulhos – SP – 07190-100 – Brazil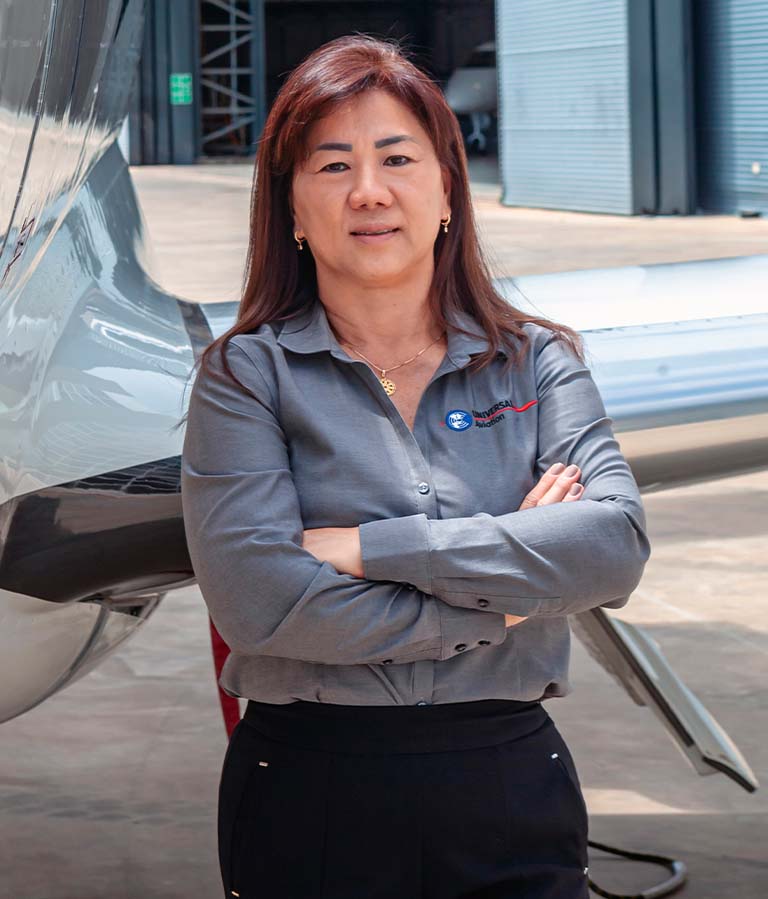 Marcia TaueOperations Manager
Downloads
Some Great Reasons to Choose Us
Our large team allows us to support multiple operations simultaneously, minimizing delays at South America's largest airport.
We focus on safety – with a minimum of three wing walkers for all operations.
We are the only handler at SBGR with multilingual agents and have the newest equipment on the ramp.
Services & Amenities for this Location
Featured Services & Amenities
VIP Passenger Lounge
Catering Arrangements
Ground Transportation
All Available Services & Amenities
Flight Plan Filing
Weather Briefings
Permit Coordination
Baggage Handling
Security Arrangements
Crew Hotel Arrangements
Refreshments
Catering Arrangements
Ground Transportation
VIP Passenger Lounge
Internet Access
Maintenance
Car Rental
Lav Services
Customs & Immigration
Restrooms
Showers
Prayer Room
Air Conditioning
| Attribute | Detail |
| --- | --- |
| Airport Name | São Paulo/Guarulhos–Governador André Franco Montoro International Airport |
| ICAO/IATA | SBGR / GRU |
| Location | Guarulhos, São Paulo, Brazil |
| LAT / LON | S23°25'46.7600 / W046°27'58.5700 |
| Elevation | 2461 ft |
| Magnetic Variation | 021°W |
| Airport of Entry | Yes – AOE |
| Hours of Operation | Open 24 hours |
| PPR | PPR Required |
| Restrictions | PNR for parking; Aircraft Parking is according to availability |
| Fuel Available | JetA |
| Longest Runway | 27R/09L (12139 ft x 148 ft) |
| Approaches | VOR/DME NDB |
| RVSM | Implemented |
| ACAS/TCAS II | Required for turbine engine aircraft with MTOW exceeding 5700 kg or more than 19 pax seats |
| ICAO Annex 16, Chapter II | No restrictions |
| RNAV5/RNAV10 airspace | RNP-10 in the corridor between Europe and South America (EUR/SAM Corridor) |
| 8.33 MHz channel spacing | Not required |
| Fire Category | SBGR: 9 |
| Customs | Yes |
| Slots Required | Yes |
| Tower Frequency | 118.4 |
| Ground Frequency | 121.7 |
| Clearance Frequency | 121.000 |
| ATIS | 127.750 |
Operational Insight Blog » Brazil