Hours of operation
Open 24 hours
Address
Athens International Airport Main Terminal Building Suite MTB1, Q02, Spata 190 19, Greece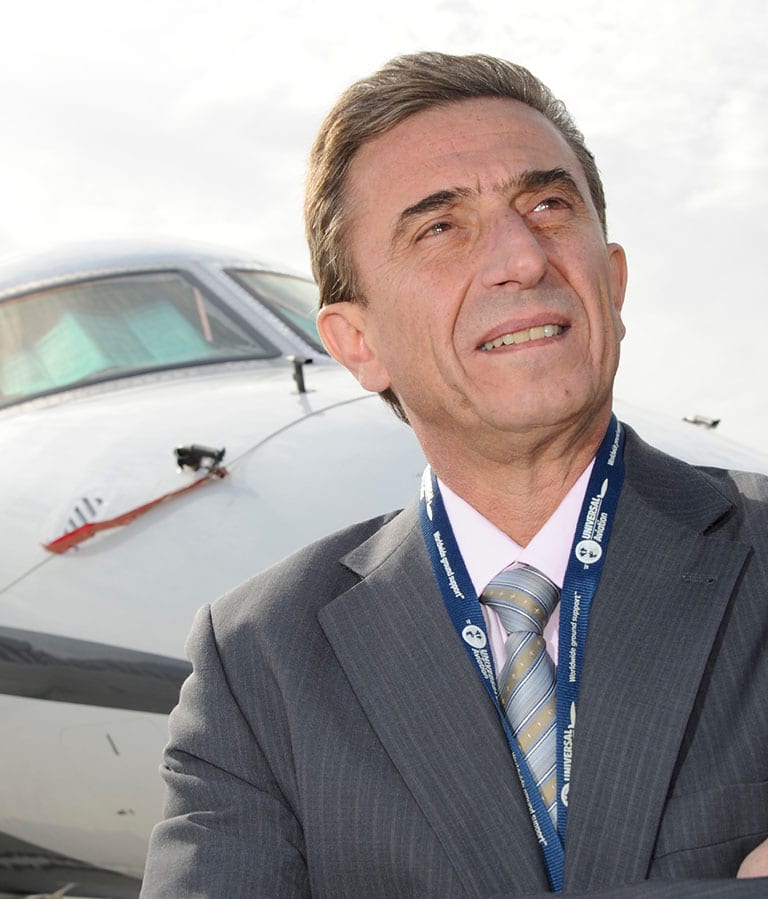 Yiannis ArkoulisManaging Director
Downloads
Some Great Reasons to Choose Us
We are located in the largest and best-equipped airport in Greece, able to support all aircraft types and offer VIP-level services.
Our operations center is 24/7. We monitor your trip details closely and work with local authorities to facilitate permitting.
You'll enjoy a smooth and quick customs/immigration clearance process through our GAT.
We can coordinate arrangements for hotel accommodations, limo, yacht, helicopter transfers and more.
Services & Amenities for this Location
Featured Services & Amenities
VIP Passenger Lounge
Catering Arrangements
Ground Transportation
All Available Services & Amenities
Ramp Access
Flight Plan Filing
Weather Briefings
Permit Coordination
Baggage Handling
Security Arrangements
Crew Hotel Arrangements
Refreshments
Catering Arrangements
Ground Transportation
VIP Passenger Lounge
Crew Lounge
Internet Access
Hangarage
Maintenance
Car Rental
Lav Services
Customs & Immigration
Restrooms
Air Conditioning
| Attribute | Detail |
| --- | --- |
| Airport Name | Athens International Airport |
| ICAO/IATA | LGAV / ATH |
| Location | Athens, Attiki (Attica), Greece |
| LAT / LON | N37°56'12.1200 / E023°56'40.2000 |
| Elevation | 308 ft |
| Magnetic Variation | 004°E |
| Airport of Entry | Yes – AOE |
| Hours of Operation | 24 hours |
| Restrictions | – |
| Fuel Available | AVGAS / JetA |
| Longest Runway | 21L/03R (13,123 ft x 148 ft) |
| Approaches | ILS VOR/DME |
| RVSM | Implemented |
| ACAS/TCAS II | ACAS II/TCAS II Version 7.1 required within European Union airspace for all civil acfts with a MTOM exceeding 5700 kg or authorised to carry more than 19 passengers. |
| ICAO Annex 16, Chapter II | No restrictions |
| RNAV5/RNAV10 airspace | Yes |
| 8.33 MHz channel spacing | Required |
| Fire Category | LGAV: 9 (military) |
| Customs | Yes |
| Slots Required | Yes |
| Tower Frequency | 136.275 |
| Ground Frequency | 121.75 |
| Clearance Frequency | 118.675 |
| ATIS | 136.125 |
Operational Insight Blog » Greece