Our main locations are at Manila, Angeles City, and Cebu. We also provide on-airport supervision at destinations across the Philippines.
Some Great Reasons to Choose Us
Our professional and dedicated team has in-depth knowledge of airport operations and regional airports across the Philippines.
Our highly-trained team is fluent in English and adheres to global compliance regulations.
We focus on safety – with three (3) wing walkers for all operations.
Our Office Locations in the Philippines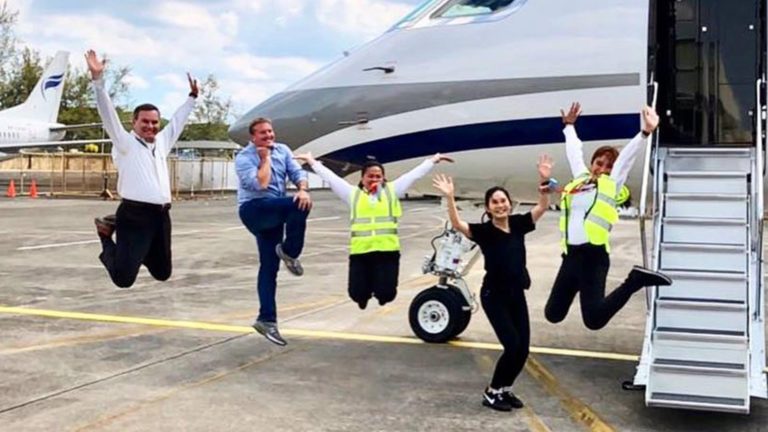 Clark International Airport | Angeles City, Philippines
RPLC
We are the only handler that can provide complete FBO facilities and arrange both public and hangar parking.
+63 998 856 1381
Ninoy Aquino International Airport | Manila, Philippines
RPLL
We have the closest access to a shared hangar and VIP lounges through our local partner.
+63 998 856 1381
Services, Features & Amenities
At Most Airports We Support
Ramp Access
Flight Plan Filing
Worldwide Weather Briefings
Permit Coordination
Baggage Handling
Security Arrangements
Crew Hotel Arrangements
Disability Access
Refreshments
Catering Arrangements
Ground Transportation
VIP Passenger Lounge
Crew Lounge
Internet Access
Conference Rooms
Hangarage
Maintenance
Restaurant
Car Rental
Lav Service
Oxygen Service
Operational Insight » Philippines