WSSL
Singapore
Seletar Airport · Singapore
IS-BAH Stage 3 Accreditation
Radio frequency
131.025 MHz
SITA: XSPOOUV
Languages spoken
English, Malay, and Chinese (Mandarin)
Hours of operation
24/7 (overtime will be charged from 2000-0800 Saturday, Sunday, and public holidays)
Address
21, #02-07 Seletar Aerospace Road 1, Singapore 797405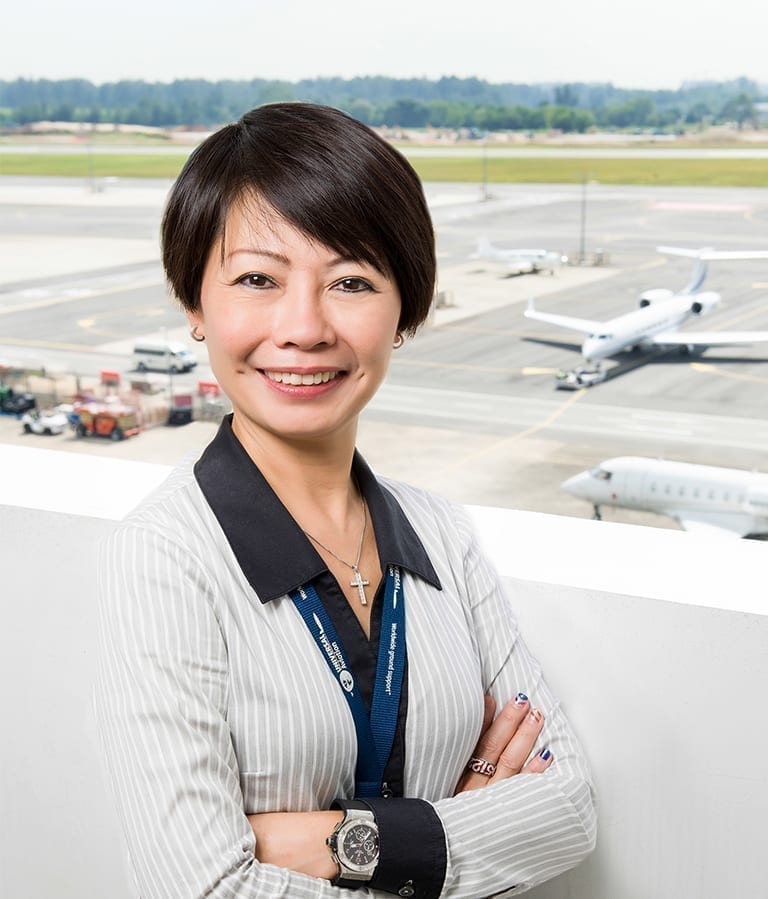 Yvonne ChanManaging Director
Downloads
Some Great Reasons to Choose Us
We can assist with flight planning, permits, and service coordination across Singapore.
We hold IS-BAH Stage 3 accreditation because safety is our priority.
On average, passengers and crew are in and out of the airport 15-20 minutes after landing.
Capable of handling aircraft up to the size of a B757-200. Hangar and maintenance are available upon request and subject to availability.
Services & Amenities for this Location
Featured Services & Amenities
VIP Passenger Lounge
Catering Arrangements
Ground Transportation
All Available Services & Amenities
Ramp Access
Flight Plan Filing
Weather Briefings
Permit Coordination
Baggage Handling
Security Arrangements
Crew Hotel Arrangements
Refreshments
Catering Arrangements
Ground Transportation
VIP Passenger Lounge
Crew Lounge
Internet Access
Hangarage
Maintenance
Car Rental
Lav Services
Oxygen Service
Customs & Immigration
Restrooms
Prayer Room
Showers
Air Conditioning
| Attribute | Detail |
| --- | --- |
| Airport Name | Seletar Airport |
| ICAO/IATA | WSSL / XSP |
| Location | Singapore |
| LAT / LON | N01°25'01.0400 / E103°52'03.5200 |
| Elevation | 46 ft |
| Magnetic Variation | 026°E |
| Airport of Entry | Yes – AOE |
| Hours of Operation | Open 24 hours with restrictions |
| Restrictions | – |
| Fuel Available | AVGAS / JetA |
| Longest Runway | 21/03 (6024 ft x 151 ft) |
| Approaches | VFR |
| ILS | ILS available for identified runway |
| RVSM | Implemented |
| ACAS/TCAS II | Required for turbine engine aircraft with a maximum takeoff weight exceeding 5,700 kilograms or more than 19 pax seats |
| ICAO Annex 16, Chapter II | No restrictions |
| RNAV5/RNAV10 airspace | Not implemented |
| 8.33 MHz channel spacing | Not required |
| Fire Category | CAT: 7 |
| Customs | Yes |
| Slots Required | No |
| Tower Frequency | 118.45 |
| Ground Frequency | 121.6 |
Operational Insight Blog » Singapore