MDSD
Dominican Republic
Las Americas International Airport · Santo Domingo
Our location is open and fully-operational following Hurricane Fiona.
Languages spoken
Spanish and English
Hours of operation
24-Hours
Address
Ruta 66 Salida Del Aeropuerto Las Americas, Santo Domingo 11336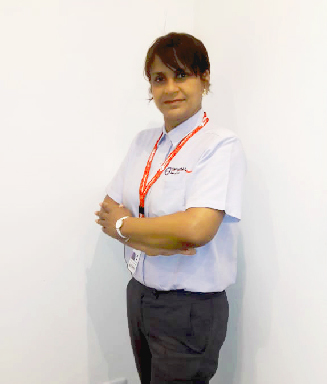 Yudaris WossStation Manager
Downloads
Some Great Reasons to Choose Us
On average, we can expedite passengers and crew in and out of the airport in 25 minutes for international flights and 20 minutes for domestic flights.
Our highly trained Universal team is fluent in English and Spanish. They are available 24/7.
We offer close access to the airport VIP area where ramp pickup is available.
We can coordinate all your needs on the ground, including flight planning, catering, hotel accommodations, and ground transportation.
Services & Amenities for this Location
Featured Services & Amenities
VIP Passenger Lounge
Security Arrangements
Air Conditioning
All Available Services & Amenities
Ramp Access
Flight Plan Filing
Weather Briefings
Permit Coordination
Baggage Handling
Security Arrangements
Crew Hotel Arrangements
Refreshments
Catering Arrangements
Ground Transportation
VIP Passenger Lounge
Crew Lounge
Internet Access
Conference Rooms
Maintenance
Car Rental
Lav Services
Oxygen Service
Customs & Immigration
Restrooms
Air Conditioning
| Attribute | Detail |
| --- | --- |
| Airport Name | Las Americas International Airport |
| ICAO/IATA | MDSD / SDQ |
| Location | Santo Domingo, Dominican Republic |
| LAT / LON | N18° 25' 47.00" / W069° 40' 08.00" |
| Elevation | 59 ft |
| Magnetic Variation | 11° W |
| Daylight Savings Time | -4 ( DST) |
| Airport of Entry | Yes |
| Hours of Operation | 00:01 – 23:59 |
| Restrictions | – |
| Fuel Available | Jet-A |
| Runway Identifier | 35/17 |
| Longest Runway | 11,004 ft x 197 ft |
| Navaids | VORDME / VORTAC |
| Slots Required | Yes |
| Tower Frequency | 118.1 MHz |
| Ground Frequency | 121.90 MHz |
| ATIS | 127.650 MHz |
Operational Insight Blog » Dominican Republic