SBJH
Brazil
São Paulo Catarina International Executive Airport · São Paulo - São Roque
Radio frequency
131.800 MHz
Languages spoken
Portuguese, and English
Hours of operation
Domestic flights:
24hr/day Monday – Sunday
International flights:
06:00 to 22:00 Monday-Sunday
Address
Rod. Castelo Branco, km 63, sentido São Paulo, Brazil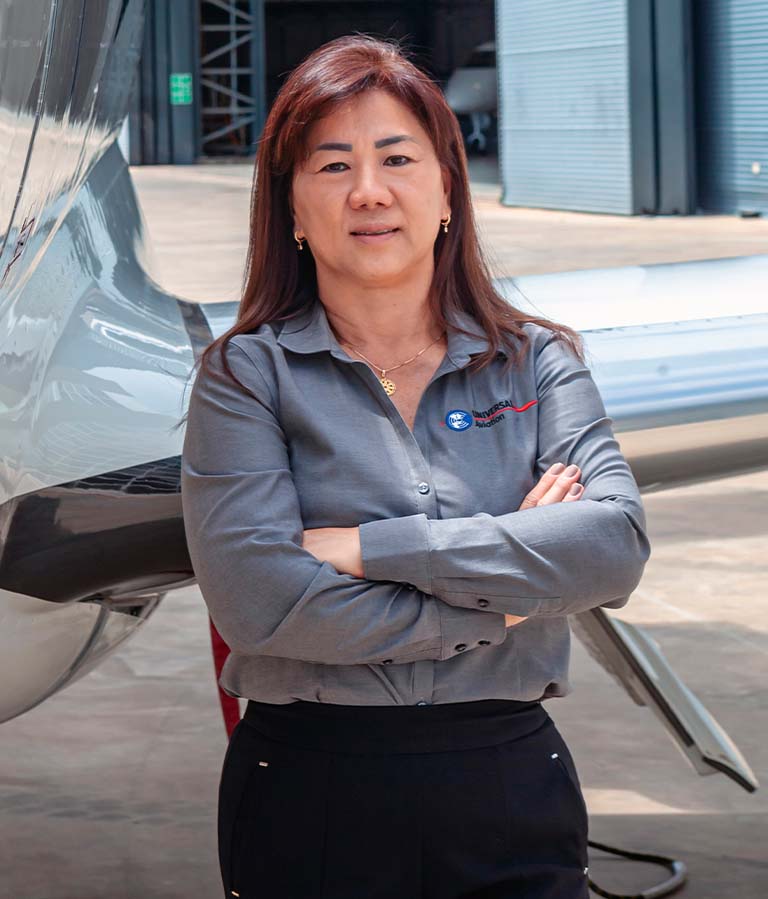 Marcia TaueOperations Manager
Downloads
Some Great Reasons to Choose Us
For business aircraft travelers, São Paulo Catarina International Executive Airport offers an unprecedented level of comfort, luxury, and privacy — with far less congestion than other São Paulo area airports.
With a 1.6-mile runway and ample hangar space, we are able to support the largest of executive jets.
With easy access to the capital's main business hubs, Catarina is only 38 miles from the Presidente Castello Banco Highway or a short 14-minute helicopter ride to São Paulo. The 24-hour non-restrictive operational hours make it convenient to access the Helipad at any time.
Services & Amenities for this Location
Featured Services & Amenities
Ramp Access
Hangarage
Helipad
All Available Services & Amenities
Ramp Access
Flight Plan Filing
Weather Briefings
Permit Coordination
Baggage Handling
Security Arrangements
Crew Hotel Arrangements
Refreshments
Catering Arrangements
Ground Transportation
VIP Passenger Lounge
Crew Lounge
Internet Access
Conference Rooms
Hangarage
Lavatory Services
Oxygen Service
Customs & Immigration
Restrooms
Showers
Air Conditioning
Helipad
Attribute
Detail
Airport Name
São Paulo Catarina International Executive Airport
ICAO/IATA
SBJH / JHF
Location
São Paulo – São Roque, Brazil
LAT / LON
S23°25'36.3216 / W047°10'2.550
Elevation
2550 ft
Airport of Entry
On Request
Hours of Operation
0001-2359 Lt All Week Domestic Flts
0600-2200 Lt All Week Int'l Flts
Restrictions
Yes
Longest Runway
30/12 (8,104 ft x 108 ft)
Slots Required
No
Operational Insight Blog » Brazil