Radio frequency
131.475 MHz
Languages spoken
English, Thai, and Mandarin
Hours of operation
24 hours
Address
AOTGA
222 Room No.3259, 3rd Floor, Terminal 1
Don Mueang Airport
Vibhavadi Rangsit Rd
Don Mueang, Bangkok 10210, Thailand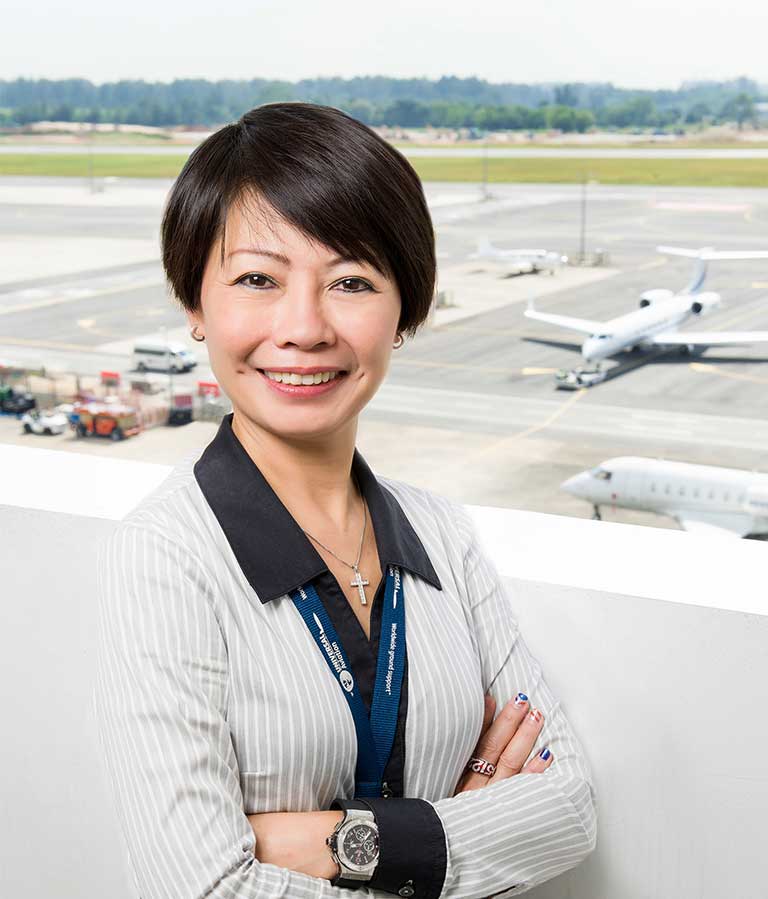 Yvonne ChanManaging Director
Downloads
Some Great Reasons to Choose Us
Conveniently located close to downtown Bangkok. VTBD is one of the world's oldest international airports and Asia's oldest operating airport.
Passengers and crew from international flights are expedited within a 30-minute window from the tarmac to the ground transport vehicle, and domestic flights are expedited within 20 minutes.
Our expert team can coordinate all your needs on the ground, including flight planning, catering, and ground transportation. Hangar access, lavatory, oxygen, and maintenance services are available with advanced notice.
Services & Amenities for this Location
Featured Services & Amenities
VIP Passenger Lounge
Catering Arrangements
Ground Transportation
All Available Services & Amenities
Ramp Access
Flight Plan Filing
Weather Briefings
Permit Coordination
Baggage Handling
Security Arrangements
Crew Hotel Arrangements
Refreshments
Catering Arrangements
Ground Transportation
VIP Passenger Lounge
Crew Lounge
Internet Access
Conference Rooms
Hangarage
Car Rental
Lav Services
Oxygen Service
Customs & Immigration
Restrooms
Prayer Room
Showers
Air Conditioning
| Attribute | Detail |
| --- | --- |
| Airport Name | Don Mueang International Airport |
| ICAO/IATA | VTBD / DMK |
| Location | Bangkok, Thailand |
| LAT / LON | N13°54'52.0000 / E100°36'20.0000 |
| Elevation | 9 ft |
| Magnetic Variation | 000°E |
| Airport of Entry | Yes – AOE |
| Hours of Operation | Open 24 hours |
| Restrictions | – |
| Fuel Available | AVGAS / JetA |
| Longest Runway | 03L/21R (12,139 ft x 197 ft) |
| Approaches | ILS VOR/DME |
| RVSM | Implemented |
| ACAS/TCAS II | All turbine powered a/c with maximum certificated takeoff mass in excess of 5,700kg must be equipped with TCAS II and operate in accordance with ICAO Annex 10 Volume IV |
| ICAO Annex 16, Chapter II | Required |
| RNAV5/RNAV10 airspace | Implemented |
| 8.33 MHz channel spacing | Not required |
| Fire Category | CAT: 9 |
| Customs | Yes |
| Slots Required | Yes |
| Tower Frequency | 118.1 |
| Ground Frequency | 121.9 |
| Clearance Frequency | 121.700 |
| ATIS | 126.400 |
Operational Insight Blog » Thailand