MDJB
Dominican Republic
La Isabela International Airport · Santo Domingo
Our location is open and fully-operational following Hurricane Fiona.
Radio frequency
131.025 MHz
Languages spoken
Spanish and English
Hours of operation
24-hours available on request (FBO terminal hours 07:00-21:00 daily)
Address
La Isabela International Airport, Av Presidente Antonio Guzmán Fernández, Santo Domingo, Dominican Republic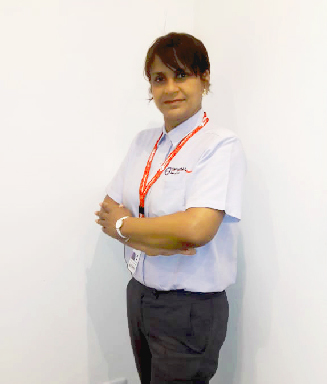 Yudaris WossStation Manager
Downloads
Some Great Reasons to Choose Us
We can coordinate all your needs on the ground, including flight planning, catering, and ground transportation, so you can focus on enjoying Santo Domingo.
On average, passengers and crew are in and out of the airport in 20 minutes. A Universal Aviation staff member will ensure a quick and smooth passage through customs and immigration.
Universal Aviation Santo Domingo is located a short drive from the Financial District. FBO amenities include a VIP passenger lounge, crew lounge, showers, conference rooms, Wi-Fi, and refreshments.
Services & Amenities for this Location
Featured Services & Amenities
VIP Passenger Lounge
Catering Arrangements
Ground Transportation
All Available Services & Amenities
Ramp Access
Flight Plan Filing
Weather Briefings
Permit Coordination
Baggage Handling
Security Arrangements
Crew Hotel Arrangements
Refreshments
Catering Arrangements
Ground Transportation
VIP Passenger Lounge
Crew Lounge
Internet Access
Conference Rooms
Hangarage
Maintenance
Car Rental
Lav Services
Oxygen Service
Customs & Immigration
Restrooms
Showers
Air Conditioning
| Attribute | Detail |
| --- | --- |
| Airport Name | La Isabela International Airport |
| ICAO/IATA | MDJB / JBQ |
| Location | Santo Domingo, Dominican Republic |
| LAT / LON | N18°34'20.00 / W069°59'08.00 |
| Elevation | 98 ft |
| Magnetic Variation | 011°W |
| Airport of Entry | Yes – AOE |
| Hours of Operation | 24 hours – Restricted |
| Restrictions | Departure Runway 09, climb to minimum of 1,000 feet before right turn |
| Fuel Available | AVGAS / JetA |
| Longest Runway | 5443 ft x 98 ft |
| Approaches | VOR/DME NDB |
| Runway Lighting Type | HIRL |
| RVSM | Implemented |
| ACAS/TCAS II | Required for turbine engine aircraft with MTOW exceeding 15,000kg or more than 30 pax seats |
| ICAO Annex 16, Chapter II | Restriction are in place |
| RNAV5/RNAV10 airspace | Yes |
| 8.33 MHz channel spacing | Not required |
| Fire Category | Cat 5 |
| Customs | Yes |
| Slots Required | No |
| Tower Frequency | 118.9 |
| Ground Frequency | 121.7 |
Operational Insight Blog » Dominican Republic