Languages spoken
Italian and English
Hours of operation
0600-2200 (24 hours on request)
Address
Venice Marco Polo Airport, Viale Galileo Galilei, 30, 30173 Venezia VE, Italy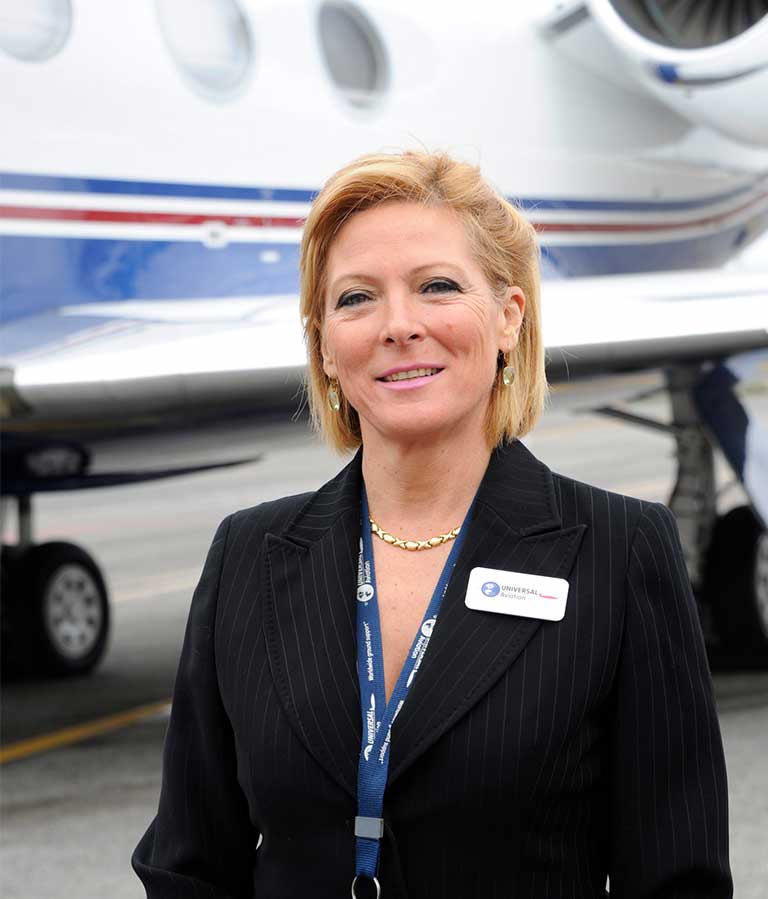 Lorena CarraroManaging Director
Downloads
Some Great Reasons to Choose Us
We have access to the exclusive VIP lounge inside the GA terminal, where you can clear customs and border controls (avoiding the commercial terminal).
Our highly-trained team is fluent in English and adheres to global compliance standards.
 We can also provide suggestions and coordinate arrangements to visit museums, restaurants, and local attractions.
Services & Amenities for this Location
Featured Services & Amenities
VIP Passenger Lounge
Catering Arrangements
Ground Transportation
All Available Services & Amenities
Flight Plan Filing
Weather Briefings
Permit Coordination
Baggage Handling
Security Arrangements
Crew Hotel Arrangements
Refreshments
Catering Arrangements
Ground Transportation
VIP Passenger Lounge
Crew Lounge
Internet Access
Conference Rooms
Hangarage
Maintenance
Car Rental
Lav Services
Oxygen Service
Customs & Immigration
Restrooms
Air Conditioning
| Attribute | Detail |
| --- | --- |
| Airport Name | Venice Marco Polo Airport |
| ICAO/IATA | LIPZ / VCE |
| Location | Venice, Italy |
| LAT / LON | N45°30'19.0000 / E012°21'07.0000 |
| Elevation | 7 ft |
| Magnetic Variation | 002°E |
| Airport of Entry | Yes – AOE |
| Hours of Operation | Open 24 hours with restrictions |
| Restrictions | Yes APU restrictions, see local AIP 30 Mins before EOBT and 15 mins after landing |
| Fuel Available | JetA |
| Longest Runway | 22L/04R (10,827 ft x 148 ft) |
| Approaches | ILS VOR/DME |
| ILS | ILS available for identified runway |
| Navaid | VORDME/VORTAC VORDME |
| RVSM | Implemented |
| ACAS/TCAS II | Required |
| ICAO Annex 16, Chapter II | Not permitted |
| RNAV5/RNAV10 airspace | Implemented |
| 8.33 MHz channel spacing | Not required |
| Fire Category | CAT: 9 |
| Customs | Yes |
| Slots Required | Yes |
| Tower Frequency | 120.2 |
| Ground Frequency | 121.7 |
| ATIS | 122.225 |
Operational Insight Blog » Italy