Our location is open and fully-operational following Hurricane Fiona.
Languages spoken
Spanish and English
Hours of operation
24-Hours (Operational Control Center)
Address
Maria Montez International,
Barahona 81000, Dominican Republic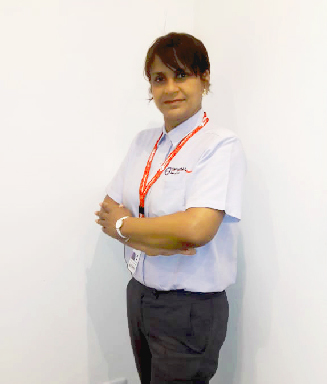 Yudaris WossStation Manager
Downloads
Some Great Reasons to Choose Us
Our handling team consistently ensures high-quality ground services and meticulously pays attention to all details, providing you a smooth and enjoyable mission when you arrive and depart from María Montez International Airport (MDBH).
We'll manage all your requests and needs with the utmost urgency. No island time here.
On average, our handlers can get international passengers in and out of the airport within 30 minutes and 15 minutes for domestic flights.
Services & Amenities for this Location
Featured Services & Amenities
Lav Services
Maintenance
Security Arrangements
All Available Services & Amenities
Flight Plan Filing
Weather Briefings
Permit Coordination
Baggage Handling
Security Arrangements
Crew Hotel Arrangements
Refreshments
Catering Arrangements
VIP Passenger Lounge
Internet Access
Maintenance
Car Rental
Lav Services
Customs & Immigration
Air Conditioning
Oxygen Service
Attribute
Detail
Airport Name
María Montez International Airport
ICAO/IATA
MDBH / BRX
Location
Barahona, Dominican Republic
LAT / LON
18.2516666667/-71.1219444444
Elevation
10.0 feet MSL
Magnetic Variation
010 W
Airport of Entry
YES
Hours of Operation
1230-2130 (UTC) Monday – Friday
Closed on weekend
Restrictions
–
Fuel Available
JET-A / AVGAS
Longest Runway
30/12 (9842 ft x 148 ft)
Approaches
VOR / VFR
Navaids
–
RVSM
–
ACAS/TCAS II
–
ICAO Annex 16, Chapter II
–
RNAV5/RNAV10 airspace
–
8.33 MHz channel spacing
–
Customs
Yes
Slots Required
N/A
Tower Frequency
118.50 MHz
Ground Frequency
121.80 MHz
ATIS
–
Operational Insight Blog » Dominican Republic