Languages spoken
Chinese and English
Hours of operation
24 hours
Address
Room 208, No.1 Linghang Road, Pudong International Airport, Shanghai, China 201207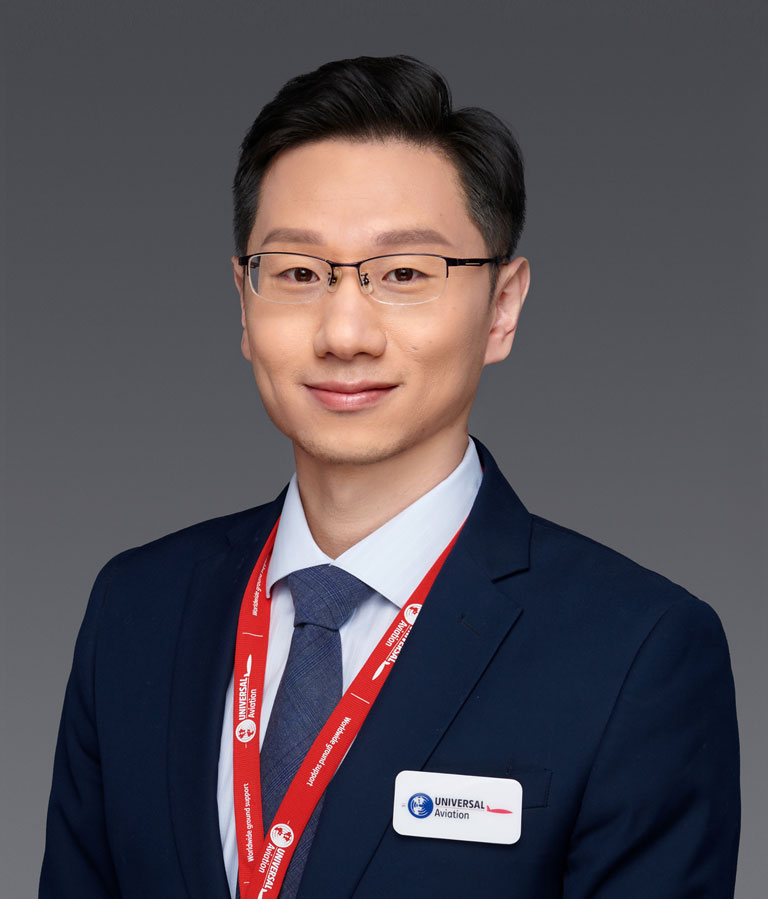 Ricky FangAssistant General Manager
Downloads
Some Great Reasons to Choose Us
We're one of the very few supervisory ground handling agents that can provide solutions to solve Shanghai's complex parking restrictions.
Our team is trained to the highest ground support standards, with over three decades of supporting missions across China – including business, charter, and cargo.
We have extensive experience handling wide-body aircraft for both charter and cargo operations, and we can help coordinate complex on- and off-airport logistics for cargo flights.
Services & Amenities for this Location
Featured Services & Amenities
VIP Passenger Lounge
Catering Arrangements
Ground Transportation
All Available Services & Amenities
Flight Plan Filing
Weather Briefings
Permit Coordination
Baggage Handling
Security Arrangements
Crew Hotel Arrangements
Refreshments
Catering Arrangements
Ground Transportation
VIP Passenger Lounge
Crew Lounge
Internet Access
Maintenance
Car Rental
Lav Services
Oxygen Service
Customs & Immigration
Restrooms
Air Conditioning
| Attribute | Detail |
| --- | --- |
| Airport Name | Shanghai Pudong International Airport |
| ICAO/IATA | ZSPD / PVG |
| Location | Shanghai, China |
| LAT / LON | N31°08'33.2400 / E121°48'19.7500 |
| Elevation | 13 ft |
| Magnetic Variation | 005°W |
| Airport of Entry | Yes – AOE |
| Hours of Operation | 24 hours – Restricted |
| Restrictions | For foreign business aircraft only can take off or land in ZSPD/Pudong airport that 2 movements is not allowed to operate during peak hour 0001-1400UTC/ 0800-2200LOCAL each day. Meanwhile, it is not allowed to take off from 2300-0100UTC / 0700-0900Local in ZSPD airport, but arrival is acceptable. |
| Fuel Available | JetA |
| Longest Runway | 35R/17L (13123 ft x 197 ft) |
| Approaches | ILS VOR/DME |
| RVSM | Implemented |
| ACAS/TCAS II | Required |
| ICAO Annex 16, Chapter II | No restrictions |
| RNAV5/RNAV10 airspace | Not implemented |
| 8.33 MHz channel spacing | Not required |
| Fire Category | ZSPD: 9 |
| Customs | Yes |
| Slots Required | Yes |
| Tower Frequency | 118.4 |
| Ground Frequency | 121.7 |
| Clearance Frequency | 121.950 |
| ATIS | 127.850 |
Operational Insight Blog » China