Languages spoken
Portuguese, Spanish, and English
Hours of operation
0600 – 2300 (24 hours on request)
Address
Av. Santos Dumont – TPS, 2, 1350 – Tarumã, Manaus – AM, 69041-000, Brazil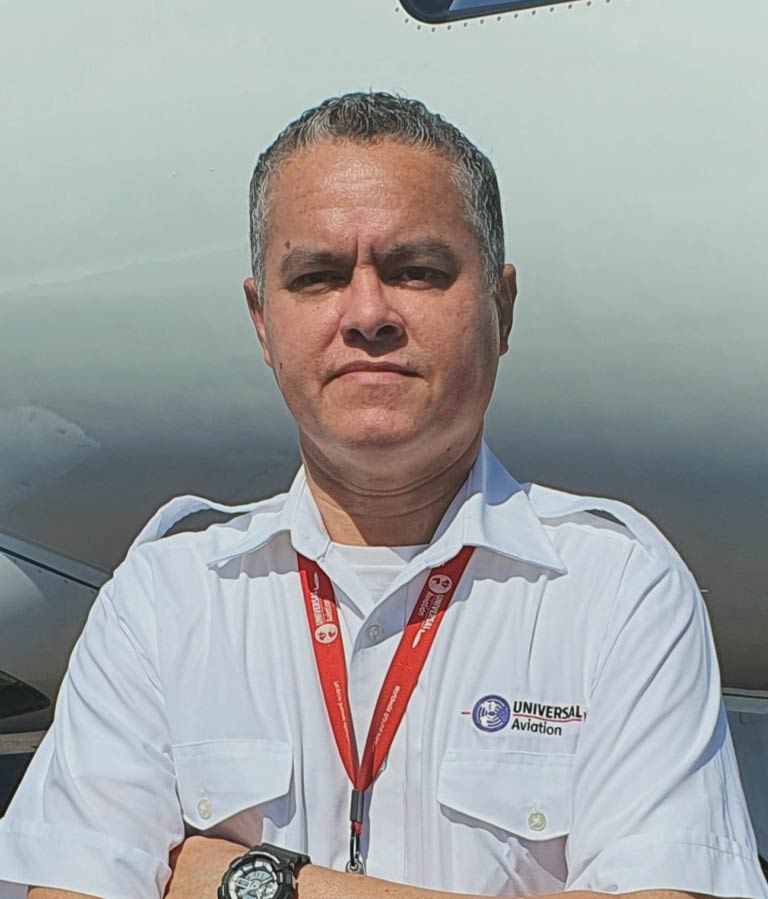 Evandro QuirinoOperations Supervisor
Downloads
Some Great Reasons to Choose Us
Manaus is the ideal stopover location for flights traveling between North and South America that need a tech or customs stop before continuing their journey.
We will help you navigate Manaus' unique local customs procedures to avoid delays.
Our expert team can coordinate all your needs on the ground, including handling, flight planning, catering, and more.
Services & Amenities for this Location
Featured Services & Amenities
VIP Passenger Lounge
Catering Arrangements
Ground Transportation
All Available Services & Amenities
Flight Plan Filing
Weather Briefings
Permit Coordination
Baggage Handling
Security Arrangements
Crew Hotel Arrangements
Refreshments
Catering Arrangements
Ground Transportation
VIP Passenger Lounge
Crew Lounge
Internet Access
Conference Rooms
Hangarage
Car Rental
Lav Services
Oxygen Service
Restrooms
Air Conditioning
| Attribute | Detail |
| --- | --- |
| Airport Name | Manaus International Airport – Eduardo Gomes |
| ICAO/IATA | SBEG / MAO |
| Location | Manaus, State of Amazonas, Brazil |
| LAT / LON | S03°02'19.1400 / W060°02'58.0300 |
| Elevation | 264 ft |
| Magnetic Variation | 014°W |
| Airport of Entry | Yes – AOE |
| Hours of Operation | Open 24 hours |
| Restrictions | Customs black out – Customs will give priority to international commercial flights. Please check for such flights scheduled during your intended arrival/departure. |
| Fuel Available | JetA |
| Longest Runway | 29/11 (8858 ft x 148 ft) |
| Approaches | ILS/DME GPS |
| RVSM | Implemented |
| ACAS/TCAS II | Required for turbine engine aircraft with MTOW exceeding 5700 kg or more than 19 pax seats |
| ICAO Annex 16, Chapter II | No restrictions |
| RNAV5/RNAV10 airspace | RNP-10 in the corridor between Europe and South America (EUR/SAM Corridor) |
| 8.33 MHz channel spacing | Not required |
| Fire Category | SBEG: 9 |
| Customs | Yes |
| Slots Required | No |
| Tower Frequency | 118.3 |
| Ground Frequency | 121.9 |
| ATIS | 127.650 |
Operational Insight Blog » Brazil