Our main locations are at Liberia and San José. We also provide on-airport supervision at destinations across Costa Rica.
Some Great Reasons to Choose Us
Known for having some of the happiest, warmest people in the world, our team will serve you with what is known locally as "Pura Vida". Beyond our smiles, there is a foundation of professionalism, honesty, and respect for our clients.
We operate Costa Rica's first and only GAT, located in San Jose.
Operational safety is our focus. We use three or more ground agents per operation, more than any other handler in Costa Rica.
Our Office Locations in Costa Rica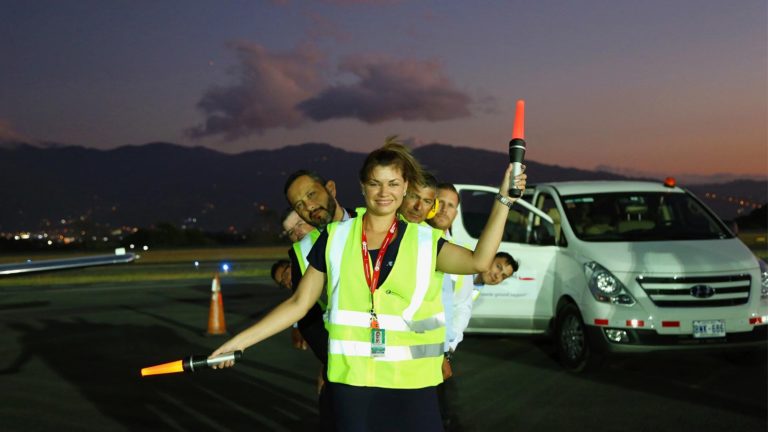 Daniel Oduber Quirós Int'l Airport | Liberia, Costa Rica
MRLB
Our team at Daniel Oduber Quirós International Airport stands ready to support your missions to Liberia and across Costa Rica.
+506 2 4313946
Juan Santamaría Int'l Airport | San José, Costa Rica
MROC
We operate the country's first and only general aviation terminal (GAT) located at the airport.
+506 2 4313946
Additional Supervisory Locations
We provide on-airport supervision at the following airports in Costa Rica
Services, Features & Amenities
At Most Airports We Support
Ramp Access
Flight Plan Filing
Worldwide Weather Briefings
Permit Coordination
Baggage Handling
Security Arrangements
Crew Hotel Arrangements
Disability Access
Refreshments
Catering Arrangements
Ground Transportation
VIP Passenger Lounge
Crew Lounge
Internet Access
Conference Rooms
Hangarage
Maintenance
Restaurant
Car Rental
Lav Service
Oxygen Service
Operational Insight » Costa Rica