Languages spoken
Turkish and English
Hours of operation
24 hours
Address
Istanbul Vizyon Park Ofis Blokları
Kuyumcular Sokak, Plaza 4 No.227, K:2
34197 Bahçelievler / Istanbul, Turkey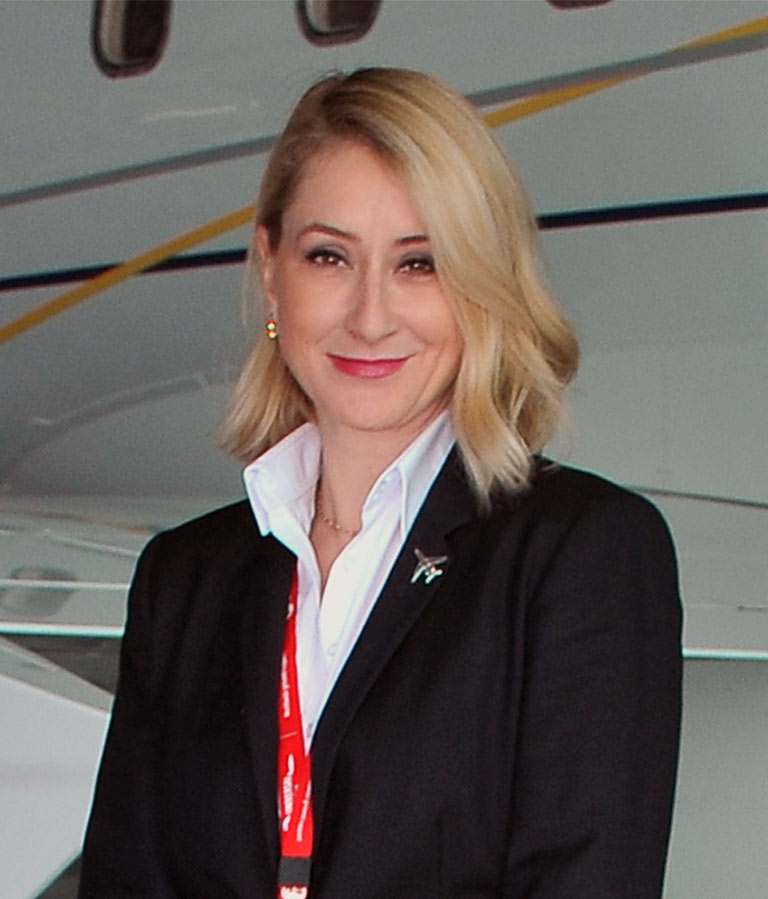 Tuba OguzGeneral Manager
Downloads
Some Great Reasons to Choose Us
On average, we can expedite passengers and crew in and out of the airport in 20 minutes.
We can provide turnkey solutions across Turkey's major airports 24/7.
We'll manage all the handling, permits, VIP requests, ground transportation, and catering.
We use two ground handlers per operation to help provide faster and safer services for passengers and crew members.
Services & Amenities for this Location
Featured Services & Amenities
VIP Passenger Lounge
Catering Arrangements
Ground Transportation
All Available Services & Amenities
Flight Plan Filing
Weather Briefings
Permit Coordination
Baggage Handling
Security Arrangements
Crew Hotel Arrangements
Refreshments
Catering Arrangements
Ground Transportation
VIP Passenger Lounge
Crew Lounge
Internet Access
Conference Rooms
Hangarage
Maintenance
Car Rental
Lav Services
Oxygen Service
Customs & Immigration
Restrooms
Prayer Room
Showers
Air Conditioning
| Attribute | Detail |
| --- | --- |
| Airport Name | Istanbul Ataturk Airport |
| ICAO/IATA | LTBA / ISL |
| Location | Istanbul, Turkey |
| LAT / LON | N40°58'34.0000 / E028°48'51.0000 |
| Elevation | 163 ft |
| Magnetic Variation | 004°E |
| Airport of Entry | Yes – AOE |
| Hours of Operation | Open 24 hours |
| Restrictions | – |
| Fuel Available | AVGAS / JetA |
| Longest Runway | 23/05 (8465 ft x 197 ft) |
| Approaches | ILS/DME GPS |
| RVSM | Implemented |
| ACAS/TCAS II | Required |
| ICAO Annex 16, Chapter II | Required |
| RNAV5/RNAV10 airspace | Implemented |
| 8.33 MHz channel spacing | Required |
| Fire Category | LTBA: 10 |
| Customs | Yes |
| Slots Required | Yes |
| Tower Frequency | 118.1 |
| Ground Frequency | 121.8 |
| Clearance Frequency | 121.700 |
| ATIS | 128.200 |
Operational Insight Blog » Turkey