BIG NEWS:
Central London's closest GA airport, RAF-Northolt (EGWU), opens 7 days a week starting June 1.
Learn more. >
Radio frequency
131.680 MHz
Hours of operation
Open 7 days a week
Monday – Friday: 0800 – 2000 LCL
Saturday: 0800 – 1500 LCL
Sunday: 1200 – 1900 LCL
Address
Universal Aviation, Jet Centre, Northolt Airfield, West End Road, Ruislip, HA4 6NG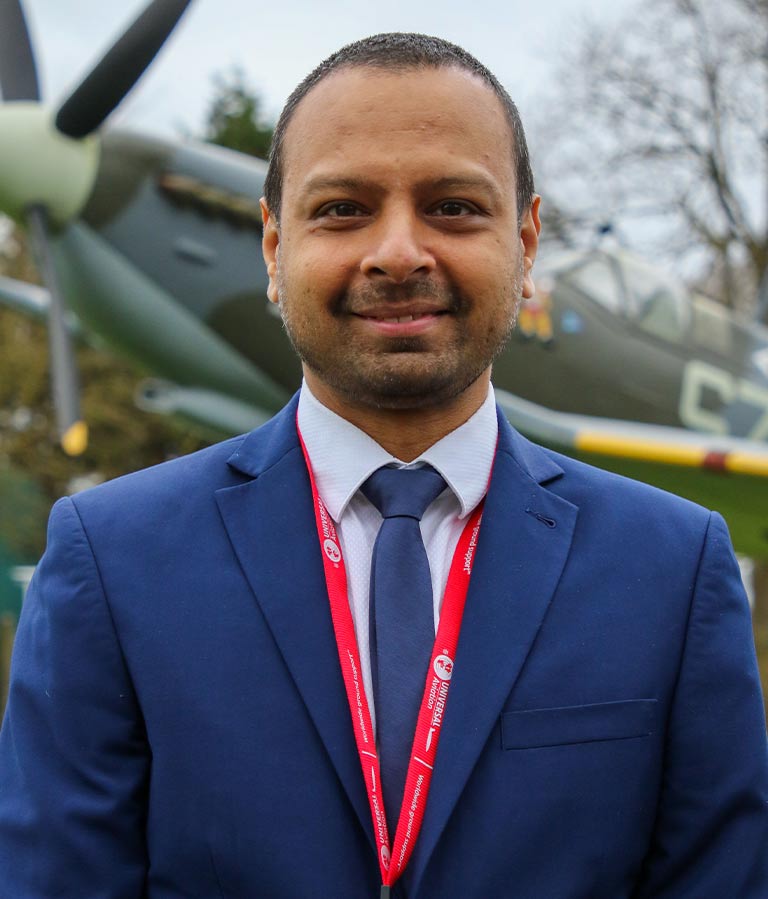 Rue AhmedGeneral Manager
Downloads
Some Great Reasons to Choose Us
Location. Location. Location. We're the closest airport to central London and less congested than other nearby airport options.
We're the closest airport to Heathrow Airport – making our location ideal for crew swaps and other GA-to-commercial itineraries.
Because Northolt is a Royal Air Force (RAF) airfield, it offers a high-degree of security and privacy.
Our airport is VERY EASY to operate into and out of.
We can support quick turnarounds for drop-and-go's to get passengers into London ASAP, as well as repositioning and long-term parking at London-Stansted (EGSS), which operations 24/7.
Services & Amenities for this Location
Featured Services & Amenities
VIP Passenger Lounge
Catering Arrangements
Ground Transportation
All Available Services & Amenities
Weather Briefings
Baggage Handling
Security Arrangements
Crew Hotel Arrangements
Refreshments
Catering Arrangements
Ground Transportation
VIP Passenger Lounge
Crew Lounge
Internet Access
Conference Rooms
Car Rental
Lav Services
Customs & Immigration
Restrooms
Air Conditioning
Security Arrangements: 24 HRs Advance.
Car Rental: Reserve Online.
Lavatory Services: 24 HRs Advance.
Attribute
Detail
Airport Name
RAF Northolt
ICAO/IATA
EGWU / NHT
Location
Ruislip, London, United Kingdom
LAT / LON
51.5540305N / 0.4171726W
Elevation
124 ft
Magnetic Variation
0.25°W (2019) / 0.15°E
Website
Airport of Entry
Yes – AOE
Hours of Operation
Open 7 days a week
Monday – Friday: 0800 – 2000 LCL
Saturday: 0800 – 1500 LCL
Sunday: 1200 – 1900 LCL
Restrictions
All flights require a PPR, minimum 4 hrs. for flights inbound from the EU and 24 hrs. for all other flights including those from the Common Travel Area. Aircraft without a PPR will not be admitted, without exception. No single engine aircraft are accepted except with express permission of the Station Commander or his nominated deputy.
Fuel Available

(Mil) JET A-1 with FSII (F34 AVTUR) by arrangement via Station Ops/VASS.

(Civ) JET A-1 (F34 AVTUR) via marshaller on arrival, or in advance through Commercial Booking Cell.

Various, by prior arrangement when booking aircraft slot.

Longest Runway
07/25 (1684 x 45 M)
Approaches
ILS / DME
ILS
ILS available for identified runway
RVSM
–
ACAS/TCAS II
–
ICAO Annex 16, Chapter II
–
RNAV5/RNAV10 airspace
–
8.33 MHz channel spacing
Required
Fire Category
RFF Category A6 – Higher categories may be available with prior notice.
Customs
Yes
Slots Required
No
PPR Required
Yes, PPR is Required
Approach Frequency
126.450 MHz
Tower Frequency
120.675 MHz
Ground Frequency
121.575 MHz
Clearance Frequency
121.575 Mhz
Radar Frequency
Departure: 121.125 MHz
Director: 130.350 MHz
Talkdown: 125.875 MHz
ATIS
125.125 MHz
Operational Insight Blog » United Kingdom